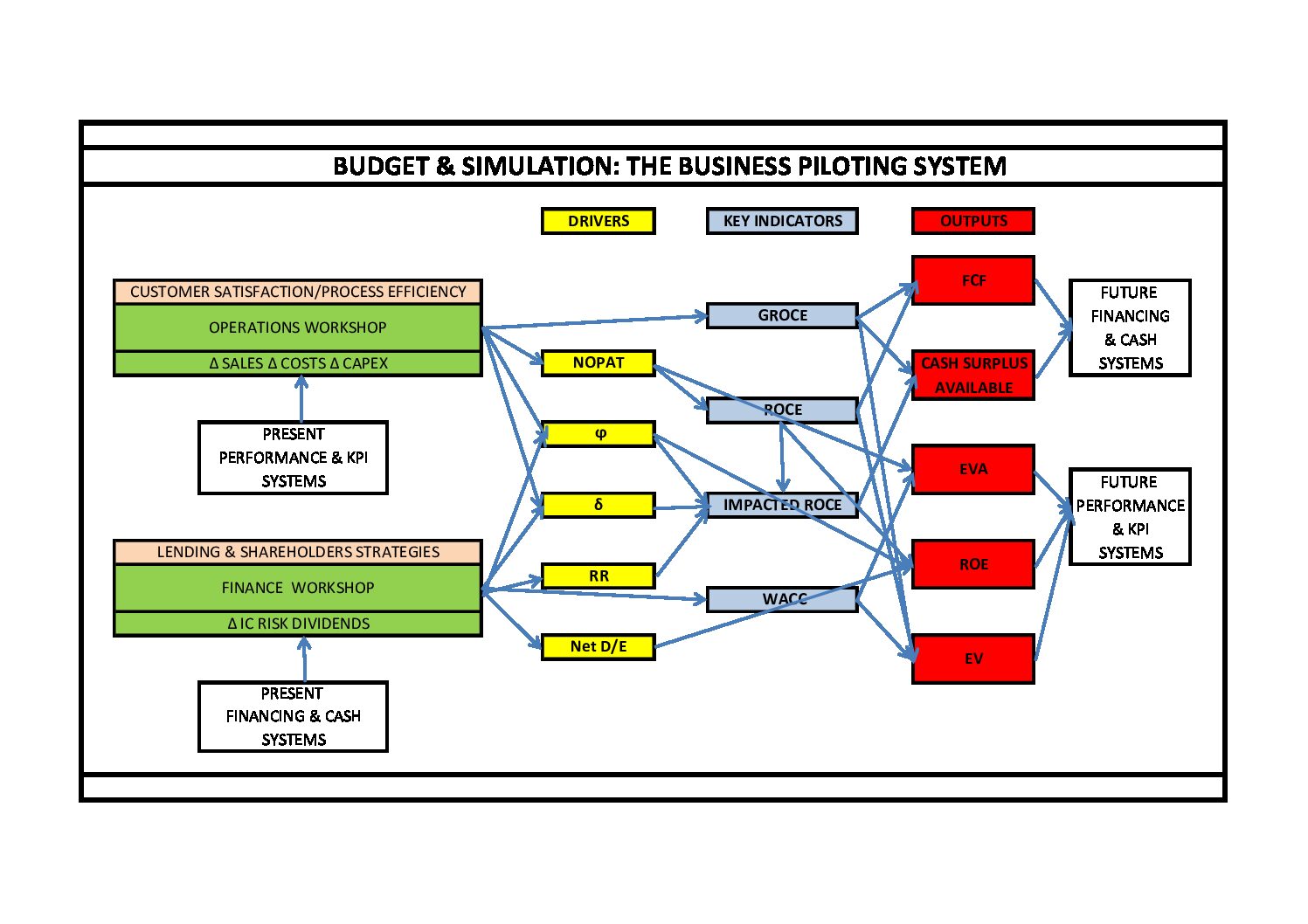 Stop thinking financial statements, try the SYSTEM approach
A statement is a picture; a system is a movie which gives you instant outcomes of your decisions.
Every statement could be transformed into a system with its mechanism, its outcome, its associated risk
The piloting system consolidates at the company level 5 types of 5 essential numbers in a budget and control process:
Analyzing a present situation with 5 observed digits
Building a future situation through 5 action digits
Adjusting with 5 drivers
Targeting 5 future key indicators
Forecasting a future situation with 5 outputs
The mycampusfinance team
Thank you for your reading, your comments and the promotion of this post.
DO YOU WANT THE FULL VERSION OF THIS POST ?
SEND A MAIL BELOW AND SELECT THE SUBJECT:
POST: ADDITIONAL EXPLANATION
DO YOU WANT TO PRACTICE:
SEND A MAIL BELOW AND SELECT THE SUBJECT:
POST: ENFORCEMENT EXERCISE