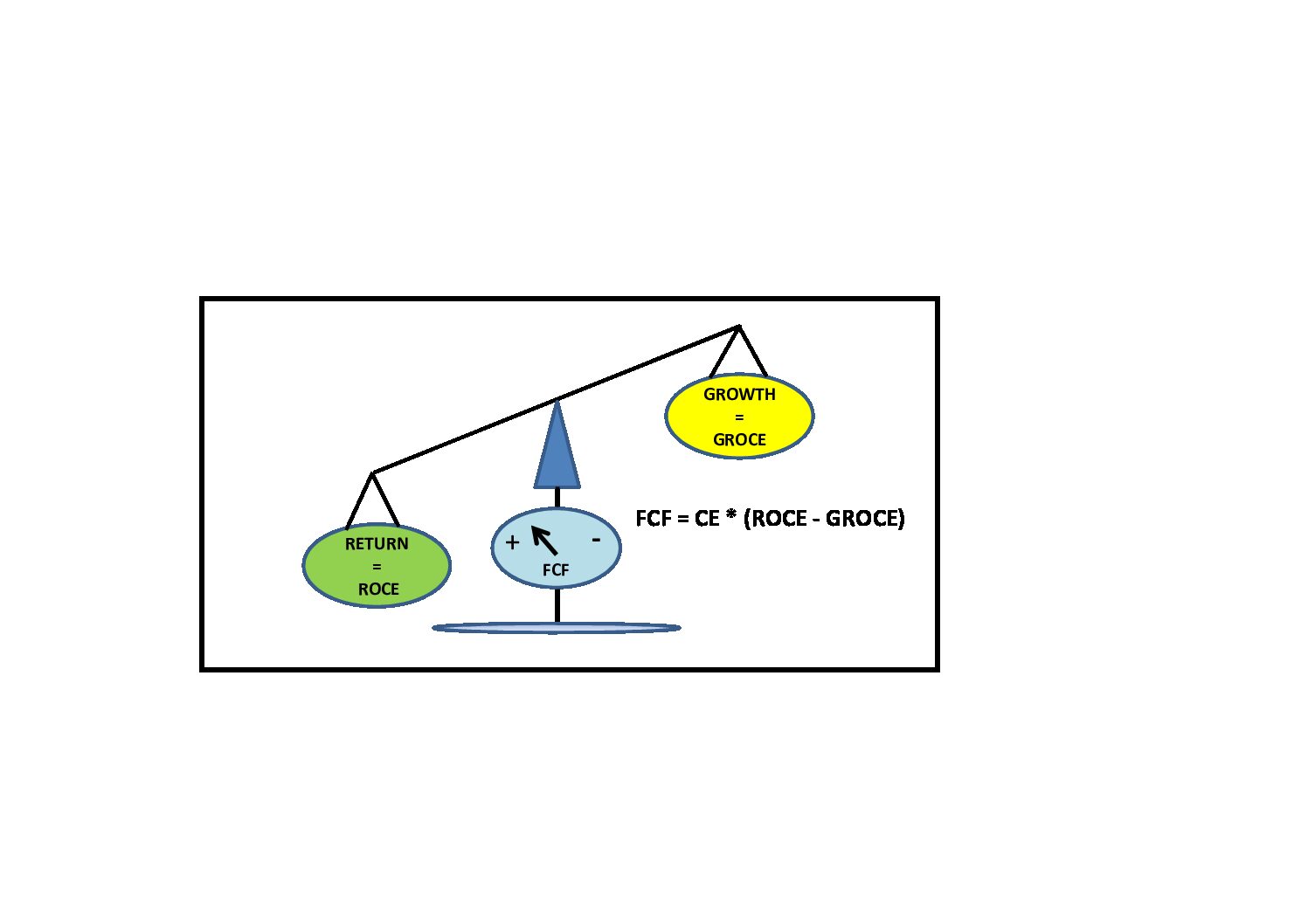 The company needs a coherent financial strategy.
The cash flow is the consequence of the clash of two antagonistic forces : the performance and the growth.
Performance can be characterized by ROCE (Return On Capital Employed)

Growth is represented by GROCE (Growth Rate Of Capital Employed)
The free cash flow is the result of their deviation.
Take it easy : We write the post
The campus finance team
DO YOU WANT THE FULL VERSION OF THIS POST ?
SEND A MAIL BELOW AND SELECT THE SUBJECT:
POST: ADDITIONAL EXPLANATION
DO YOU WANT TO PRACTICE:
SEND A MAIL BELOW AND SELECT THE SUBJECT:
POST: ENFORCEMENT EXERCISE