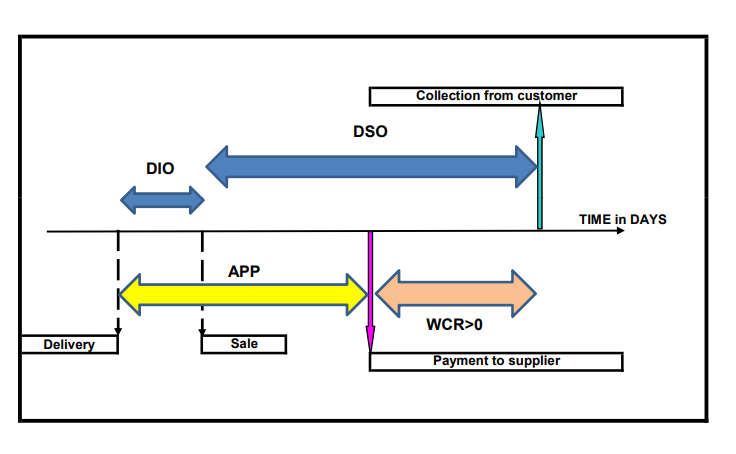 THE WORKING CAPITAL REQUIREMENT: A HIDDEN ASSET?
The working capital requirement is considered like an asset (some financial books speak about an economic asset) but it is not displayed in the balance sheet supposed to list assets and liabilities.
In fact, this asset is the result of a calculation and could be positive as negative (strange: how to represent a negative asset?)
A positive working capital requirement looks like an asset and so should be financed.
The negative working capital requirement is a short term resource of cash.
HOW TO CALCULATE THE WORKING CAPITAL REQUIREMENT?
Working Capital Requirement (WCR) = Inventories + accounts receivable + other receivable – accounts payable – other payable
We could also call it running capital requirement because it shows the capital necessary at any moment to run the company.
THE CAMPUS FINANCE TEAM

 Thank you for your reading, your comments and the promotion of this post.
DO YOU WANT THE FULL VERSION OF THIS  POST ?
SEND A MAIL BELOW AND SELECT THE SUBJECT:
POST: ADDITIONAL EXPLANATION
DO YOU WANT TO PRACTICE:
SEND A MAIL BELOW AND SELECT THE SUBJECT:
POST: ENFORCEMENT EXERCISE