Created in 2005, Corporate Projects Investments is a Swiss company located near GENEVA.
Corporate Projects Investments is a consultancy agency focused on corporate finance, budget and performance indicators, internal and external growth advisory, funds management, transaction support (due diligence, valuation, and negotiation), and investments (socially responsible, Shari'a compliant and pension  investments).
Corporate Projects Investments has also developed special abilities in:
Writing shareholders' reports and financial brochures.
Coaching top managers on financial issues
Raising awareness of operating managers for financial Key Performance Indicators
Training Corporate Finance through intra company seminars or individual e learning courses
Answering financial issues through a face to face link
Our main customers are companies implemented in Europe, Middle East (Abu Dhabi, Lebanon) or in Asia (Japan, China, Hong Kong, Singapore and Vietnam).
if you have any query or if you need any assistance in training of finance, please feel free to contact us.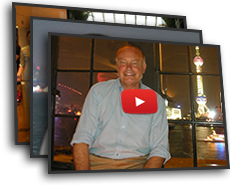 Stay tuned with the lastest news of MyCampusFinance.com
Videos, Advices, News, Tutorials, Seminars...