Massive Open Online Courses (MOOC) is not our concept. We believe in one on one tutoring (4OT : One On One Online Tutoring) in which the trainee has the opportunity to gain some knowledge and experience from the trainer.
Other courses in finance will be developed for students (MBA, CFA) and for managers.
Bernard FEVRY
Bernard FEVRY is a French Certified Public Accountant, Legal Auditor and EMBA INSEAD. After an experience as financial manager in a Swiss pharmaceutical company, he runs an auditing agency in France and a financial consultancy company in Switzerland.
He taught as a lecturer at HEC PARIS School of Management and ESCP Europe, his main topics are the financial accounting, the corporate finance, the financial markets and the Islamic finance in MBA et EMBA programs. He conducts also intra-companies seminars in corporate finance, value creation and financial modeling analysis for international groups. He is the writer of many books and articles.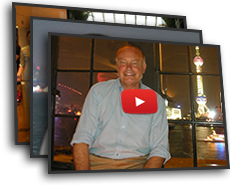 Stay tuned with the lastest news of MyCampusFinance.com
Videos, Advices, News, Tutorials, Seminars...