Massive Open Online Courses (MOOC) is not our concept. We believe in one on one training in which YOU will gain knowledge and experience from YOUR teacher.
Your teacher : Bernard FEVRY
Bernard FÉVRY is a French Certified Public Accountant, Legal Auditor and EMBA INSEAD. After an experience as financial manager in a Swiss pharmaceutical company, he runs an auditing agency in France and a financial consultancy company in Switzerland.
He taught as a lecturer at HEC PARIS School of Management and ESCP Europe, his main subjects are financial accounting, corporate finance, financial markets and islamic finance in MBA et EMBA programs. He conducts also intra-companies seminars in corporate finance, value creation and financial modeling analysis for international groups. He is the author of several books and articles in these fields.
Why you will decide to join our training ?
Our courses are available at any time and anywhere

Each course is divided into modules and lessons based on your availability

Every lesson offers pre and post tests to check the progress of your knowledge and practical cases to increase your experience

Every premium course gives you, during the training, a free access to your mentor and a help desk
Training map of one course
Every course is designed by step by step modules and lessons based on an interview to know your past experience and define your goals and expectations
Each lesson is presented in the form of a video which contains:
The learning objectives

An introduction with a quiz as a pre test

A mind mapping of the lesson

The development of the topic

A practical case solved by the teacher

The key points to remember

A set of exercises to send to the teacher

A post test
Join and discover our courses already available.
Contact us to get more information about our courses :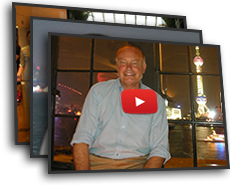 Stay tuned with the lastest news of MyCampusFinance.com
Videos, Advices, News, Tutorials, Seminars...